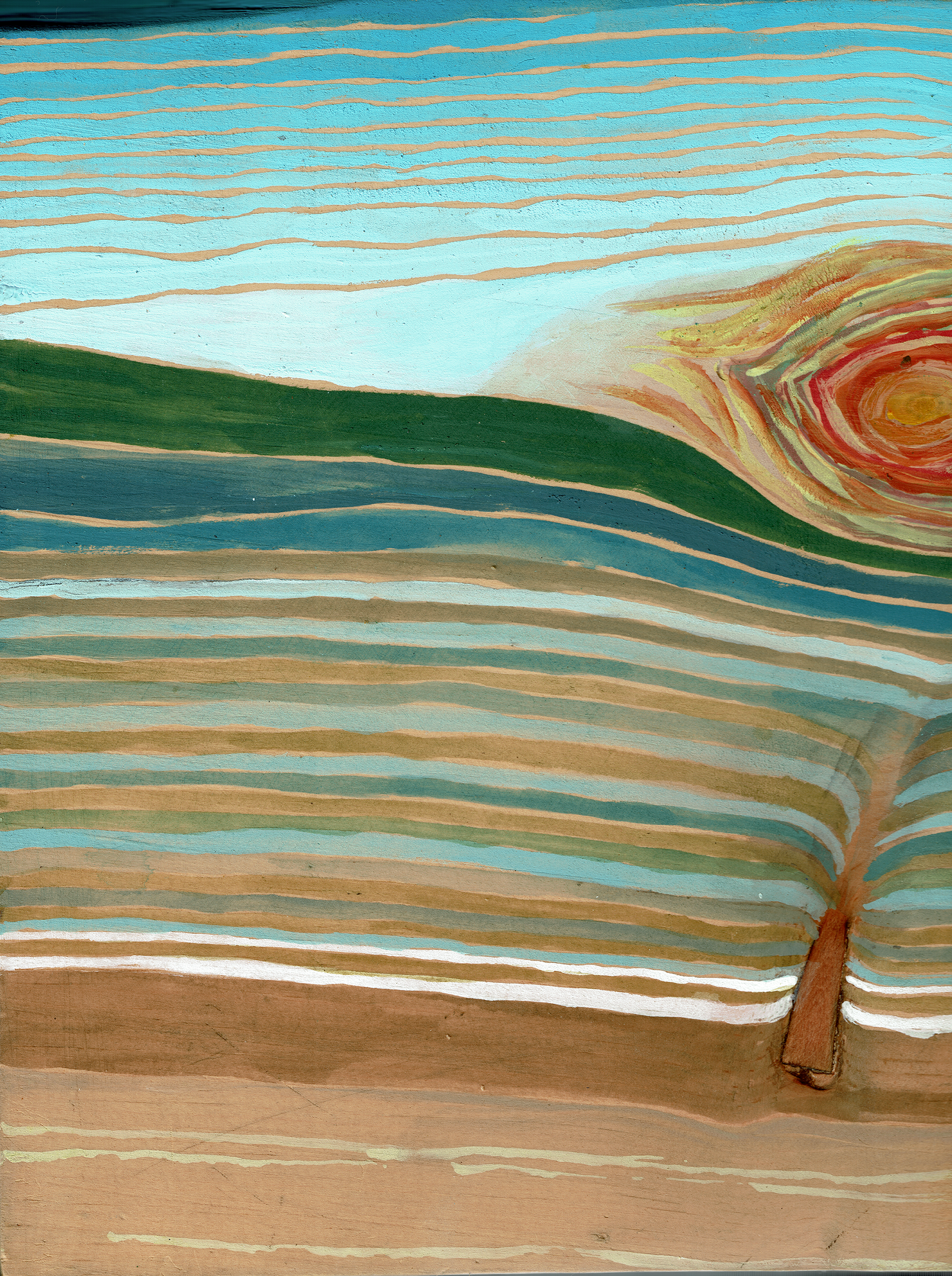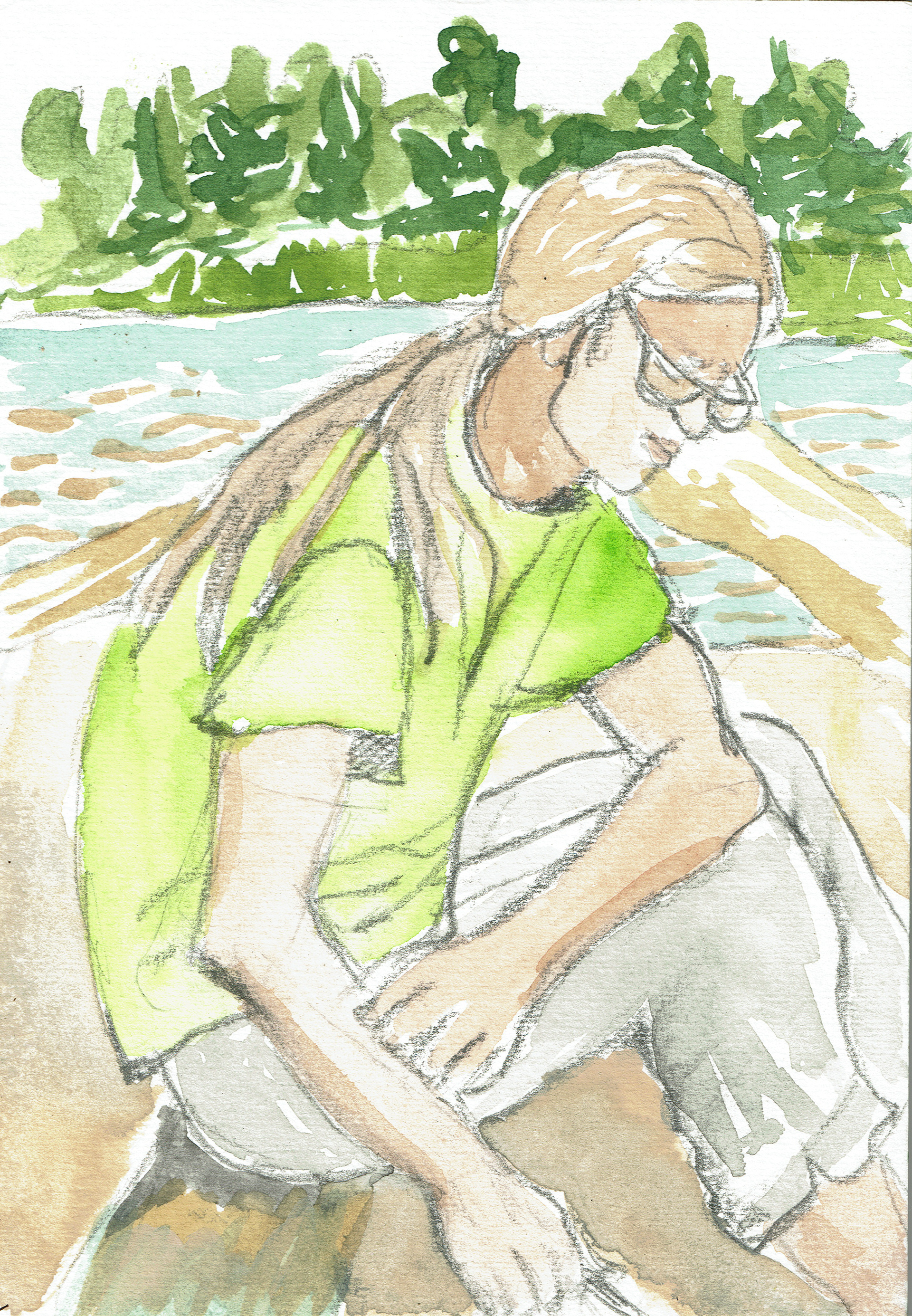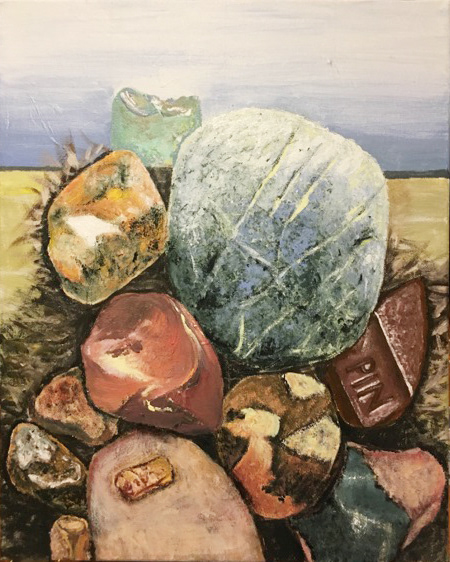 I'm currently exploring monoprinted collage. I enjoy working with saturated colors and organic variations introduced through monoprinting. Shapes are cut out and scanned so that I can nail down the composition in Photoshop, or create multiple variations on a theme. I'm having fun marrying art and design to form hybrid creations.
I've also started a series of paintings of Lake Superior– a special place of healing and peace for me. I first select a block of wood with natural grain patterns that speak to a sense of water and sky. I then use the plein-air experience to direct the mixing of color that captures the essence of the day. The tights bands of color that form on the edges of the blocks remind me of the agates we enjoy searching for on the beaches.
• • •

Visit my "Finer Works/Geo Galleries" store
if you're interested in purchasing high quality art prints, or
visit my "Zazzle" store
with items using my art as surface design. Feel free to contact me if you'd like art in a format that's not currently in a store. Your purchases support my growth as an artist and help to develop a community arts space!
Would you like a painting that speaks to your heart?
Contact me if you'd like to talk about an art project.