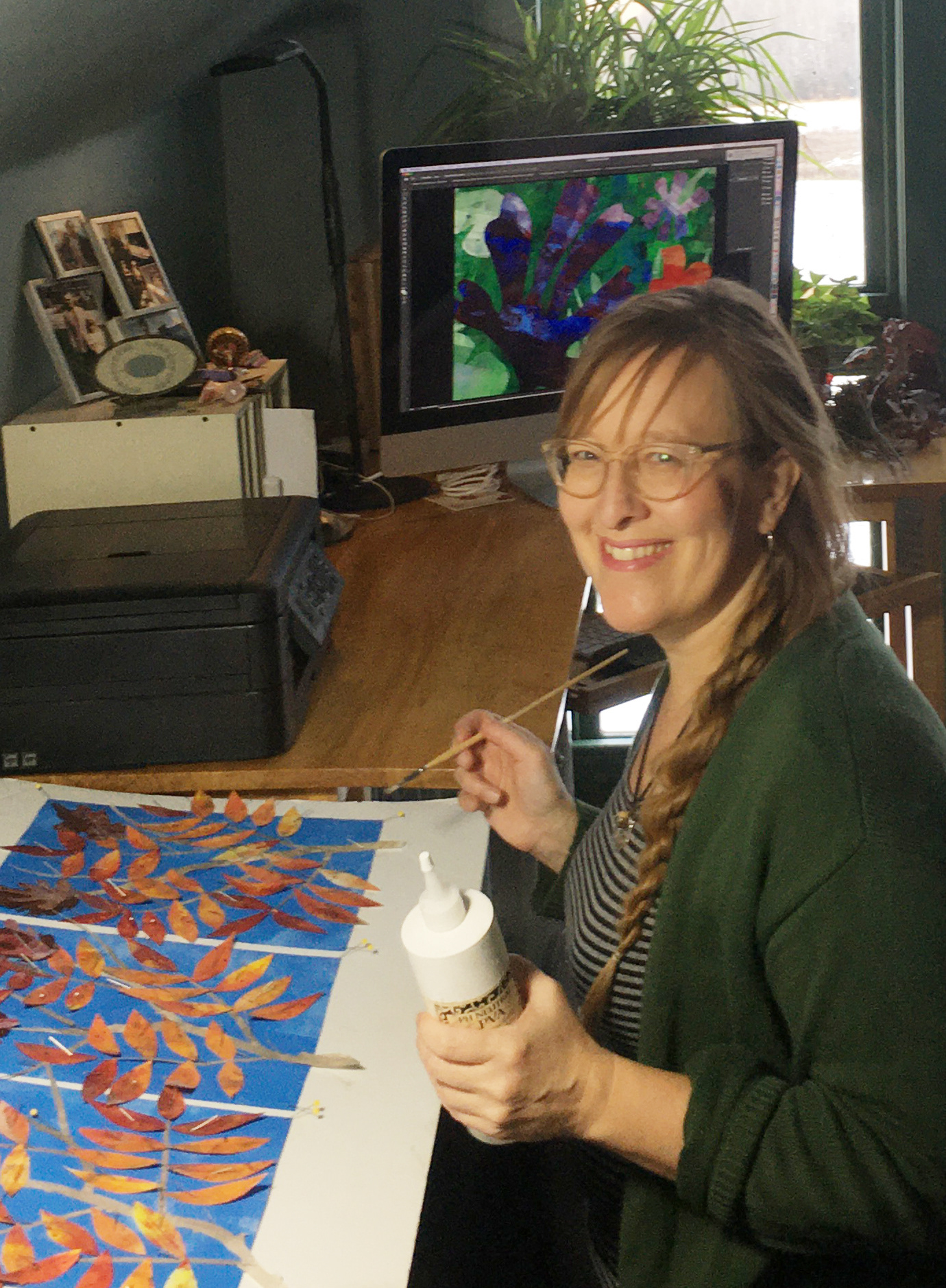 I went to college for studio arts and am excited to once again bring art to the forefront of my life. Some of my work is
available as art prints
. I'm also dreaming up a non-profit arts space in our rural Barron County WI schoolhouse- with regular events and shared studio time.
I've been holding
conscious dance gatherings
since 2014 and very much look forward to when we're able to dance together again. The dances offer space for creative expression, human connection and healing. I'm interested in learning more about the therapeutic aspects of visual and movement arts.
Design
I've focused on graphic design for my livelihood for more than 25 years. Accomplished in creating graceful designs from complicated concepts, I enjoy working with clients to dream up how to best express a business or organization's essence. I especially like working with non-profits, artists, wellness providers, educators, environmentalists, local food producers and community-builders. 
I've also just begun using my original artwork as a launching point for surface pattern design collections (fabric, wallpaper, etc).
•Branding  •Logos  •Website design and maintenance  •Flyers  •Posters   •Postcards •Social media graphics  •Business cards  •Newsletters  •Photo editing  •Eflyers   •Print ads  •Newspaper layout  •Catalog design and layout  •Label design  •Digital display graphics  •Electronic ads  •Forms  •Signage Design • Illustration • & More
Besides designing and making art you'll find me raising two amazing kids with my talented husband, Paul. Other things that bring me joy include: involvement with a vibrant homeschooling group, Lake Superior, peer counseling, foraging, hosting
conscious dance gatherings
, kirtan, cooking meals from great locally grown food, visiting family and friends, and beautifying the old brick schoolhouse in rural west central WI where my home office is located.
I am looking forward to growing my circle of connections. If you have need for a skilled graphic designer, would like original art for your home or office, or are interested in the newly forming arts space, please don't hesitate to
reach out to me.
​​​​